V Thajsku som prečítala dve knihy. Prvú od môjho obľúbeného Khaleda Hosseiniho – A hory odpovedali ozvenou, ďalší z jeho ťaživých románov z prostredia Afganistanu a druhou bola zbierka noviel Sightseeing od thajského spisovateľa Rattawuta Lapcharoensapu. 7 príbehov, ktoré mi priblížili život bežných Thajcov, často ovplyvnených prítomnosťou nás turistov. Tu je môj obľúbený úryvok z nej. Trošku kritiky nám západniarom nezaškodí. 🙂 
"FARANGS
This is how we count the days. June: the Germans come to the Island—football cleats, big T-shirts, thick tongues—speaking like spitting. July: the Italians, the French, the British, the Americans. The Italians like pad thai, its affinity with spaghetti. They like light fabrics, sunglasses, leather sandals. The French like plump girls, rambutans, disco music, baring their breasts. The British are here to work on their pasty complexions, their penchant for hashish. Americans are the fattest, the stingiest of the bunch. They may pretend to like pad thai or grilled prawns or the occasional curry, but twice a week they need their culinary comforts, their hamburgers and their pizzas. They're also the worst drunks. Never get too close to a drunk American. August brings the Japanese. Stay close to them. Never underestimate the power of the yen. Everything's cheap with imperial monies in hand and they're too polite to bargain. By the end of August, when the monsoon starts to blow, they're all consorting, slapping each other's backs, slipping each other drugs, sleeping with each other, sipping their liquor under the pink lights of the Island's bars. By September they've all deserted, leaving the Island to "to the Aussies and the Chinese, who are so omnipresent one need not mention them at all.
Ma says, "Pussy and elephants. That's all these people want." She always says this in August, at the season's peak, when she's tired of farangs running all over the Island, tired of finding used condoms in the motel's rooms, tired of guests complaining to her in five languages. She turns to me and says, "You give them history, temples, pagodas, traditional dance, floating markets, seafood curry, tapioca desserts, silk-weaving cooperatives, but all they really want is to ride some hulking gray beast like a bunch of wildmen and to pant over girls and to lie there half-dead getting skin cancer on the beach during the time in between."
Farangovia, to je výraz, ktorým nás cudzincov volajú Thajci. Väčšinou s negatívnym podtónnom, čo ma vôbec neprekvapuje, keď sa tak obzerám okolo seba.
Thajsko je krajina, ktorá nikdy nebola mojou vysnívanou, no aj tak sa tu ocitám štvrtýkrát. Lukáš piaty. Doma sme nemali čas venovať sa plánovaniu a obmedzenie vianočnými termínmi nám zúžilo výber na Bangkok. Bangkok, ktorým som zakončovala skoro každý výlet do juhovýchodnej Ázie, aby sa stal ešte o kúsok nezabudnuteľnejším. Pôvodne sme chceli z Thajska prejsť do okolitých krajín, ale z veľkej časti lenivosť nás doviedla k myšlienke zostať a spoznať Thajsko viac, inak. Presvedčiť sa, že nie je len o preplnených plážach, opitých tínedžeroch, mužoch vo vyššom veku s mladučkou Thajkou pod pazuchou a o týraných slonoch. Nakombinovali sme si šialené noci v Bangkoku s dobrodružným roadtripom po menej turistických častiach severu. Silvestra sme oslávili v Chiang Mai stovkami lampiónov smerujúcimi k oblakom, občas horiacimi v chumáčoch elektrických káblov a vo všetkých prípadoch padajúcimi naspäť na zem, do riek, na ulice, na autá, či ľudí. Magická ceremónia, s otrasným dopadom na planétu, z bezpečnostných dôvodov v Európe absolútne neuskutočniteľná. A na záver ostrovný domček na pláži, oddych pred návratom a hlas ukludňujúcich vĺn teplého Thajského zálivu siahujúceho až do postele.
Nakoniec to bola jedna z mojich najpríjemnejších ciest. Možno kvôli nádherným ubytovaniam, z ktorých bolo až smutné odchádzať, možno kvôli ideálnemu nakombinovaniu všetkého, čo krajina ponúka a možno len kvôli smiechu a radosti, ktorá nás celé týždne sprevádzala. 🙂
Bangkok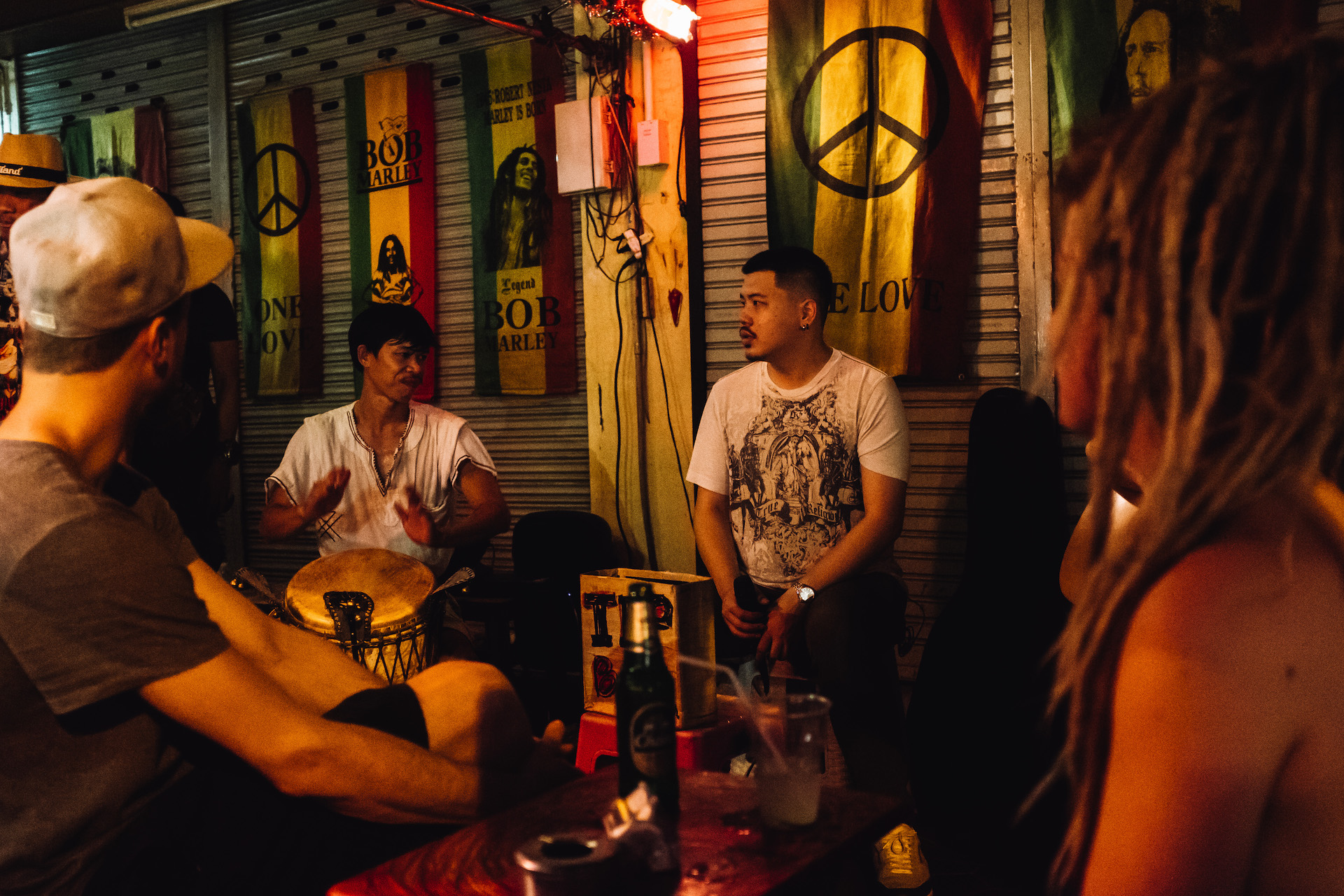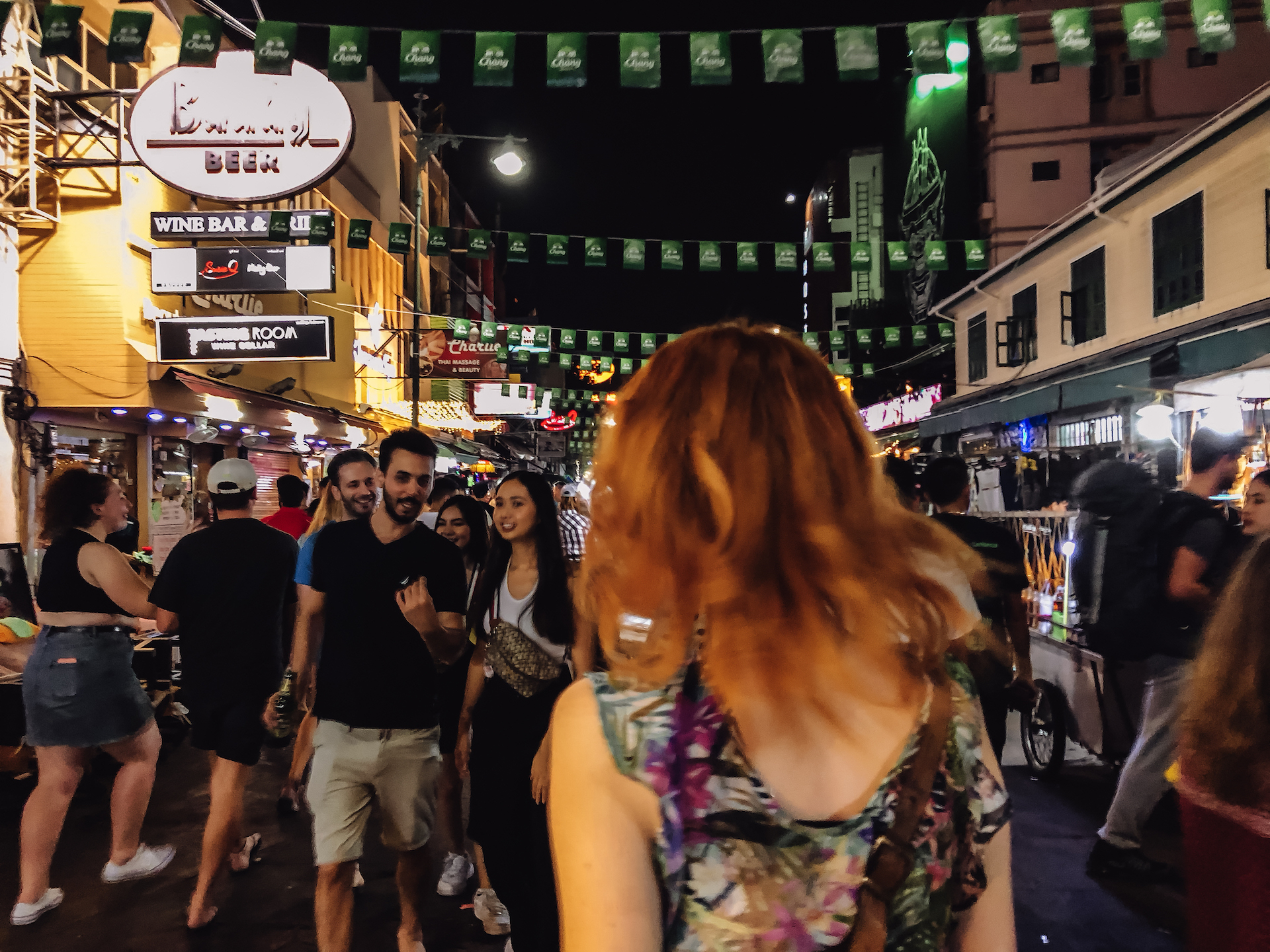 FLORA HOTEL, CHIANG MAI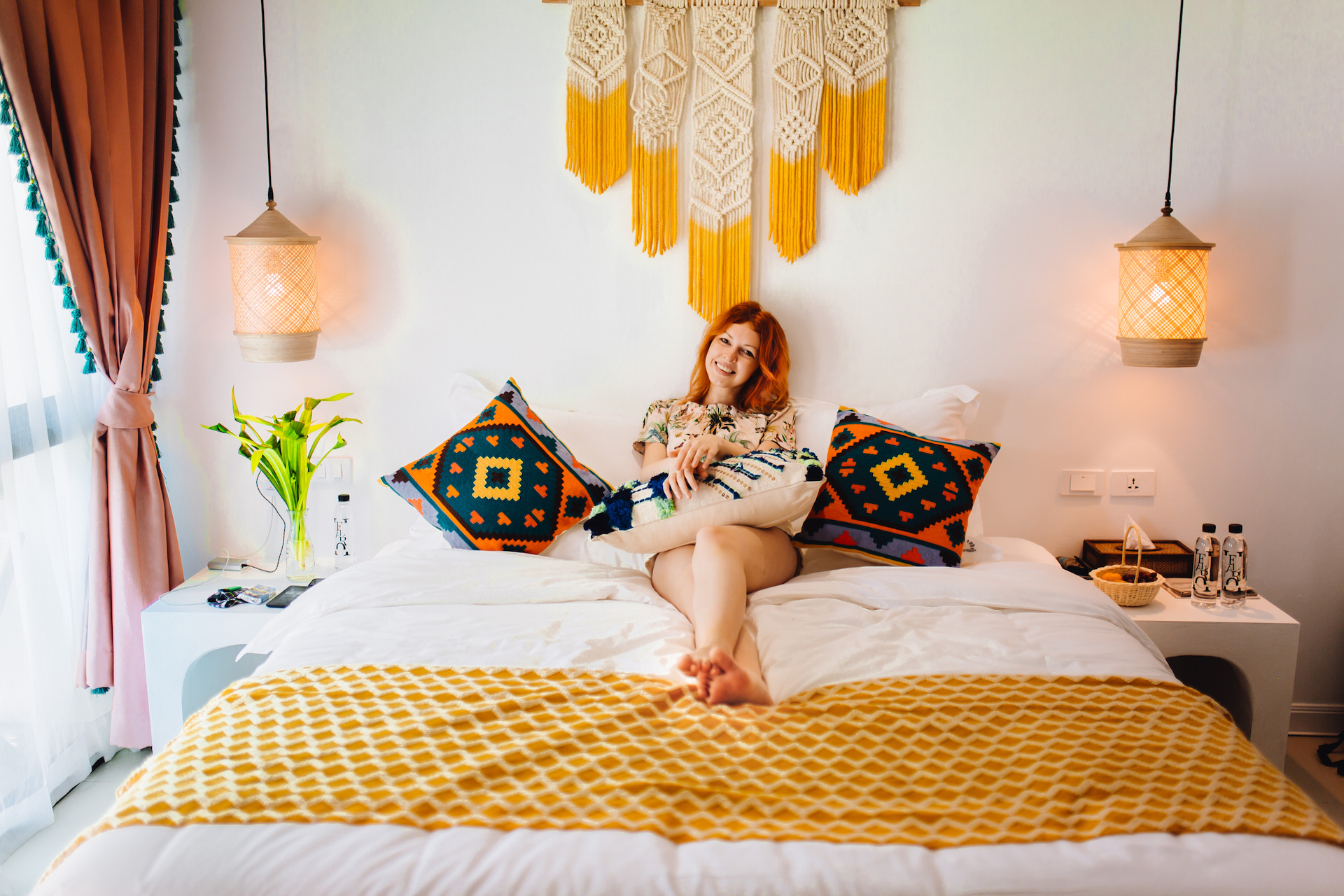 CHIANG MAI LANTERN FESTIVAL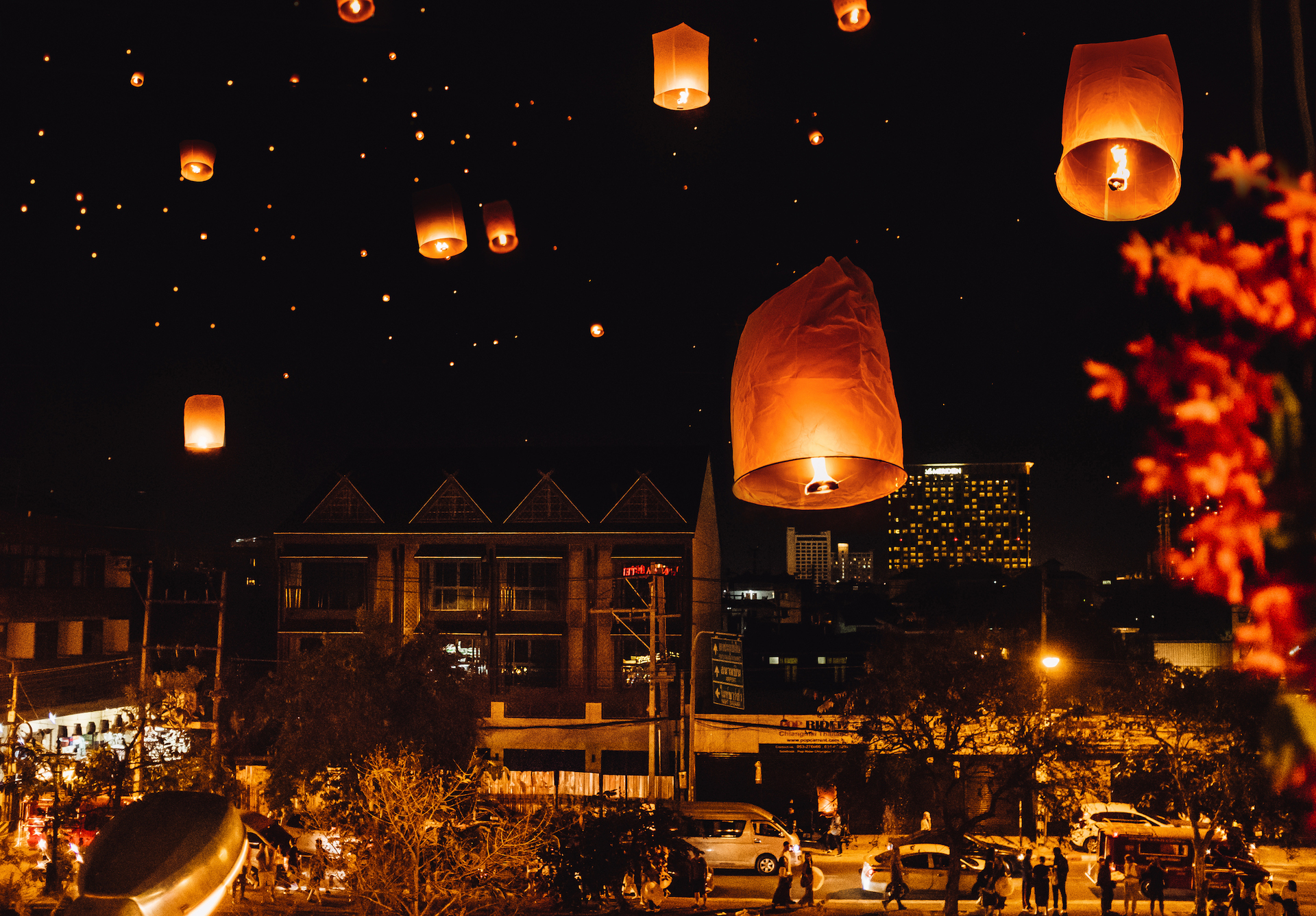 WHITE TEMPLE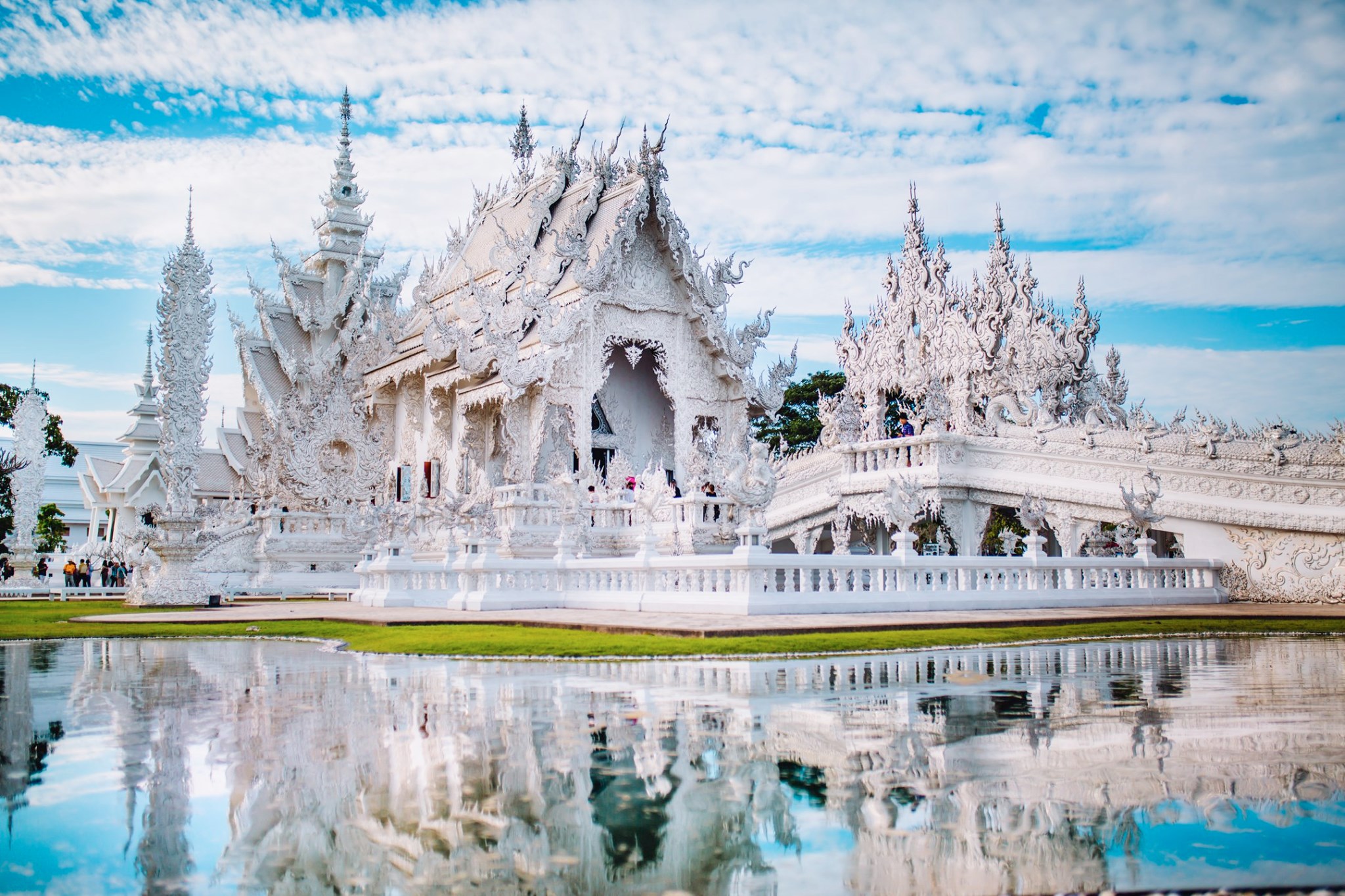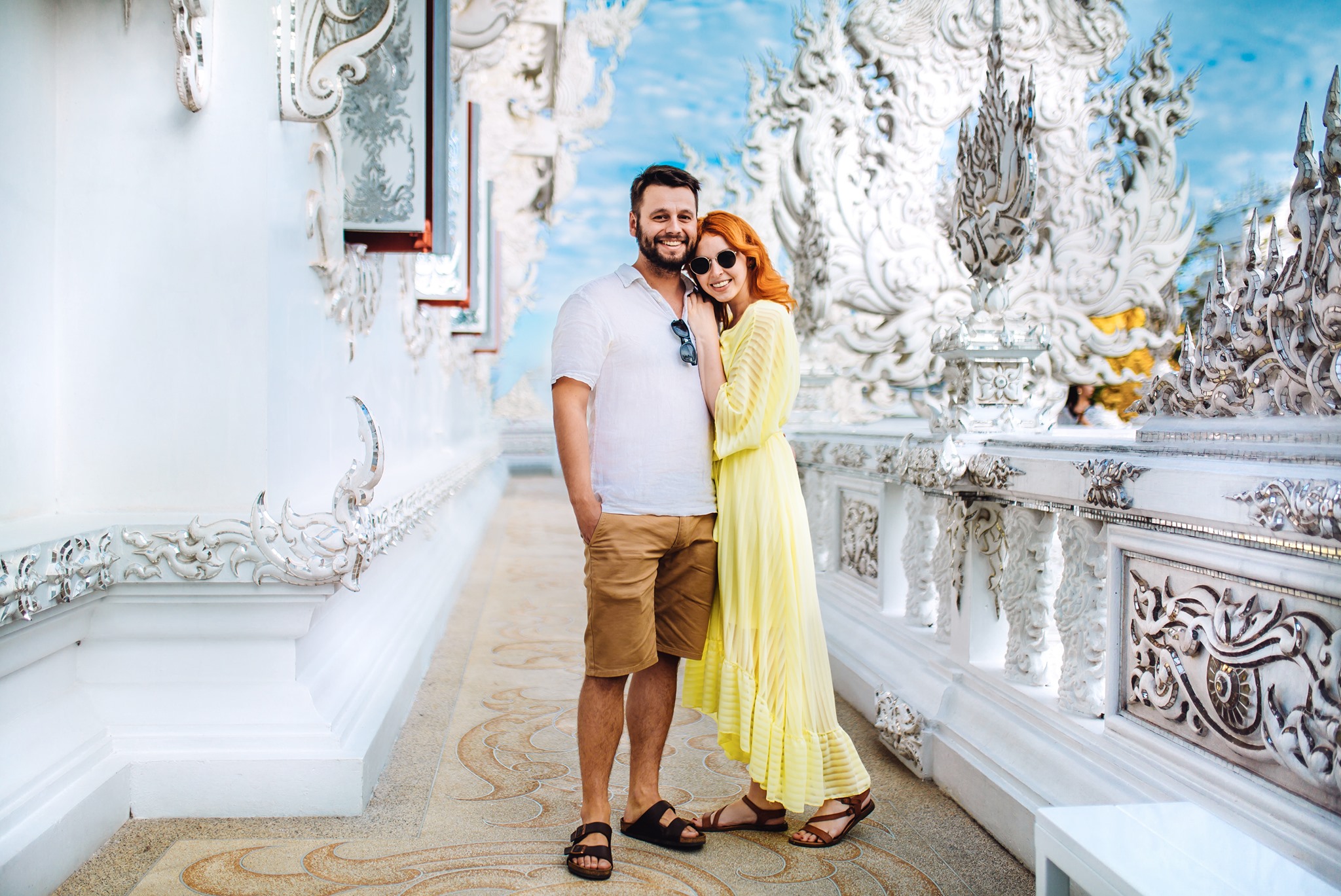 BLUE TEMPLE
BAMBUH BOUTIQUE HOMESTAY, Chiang Rai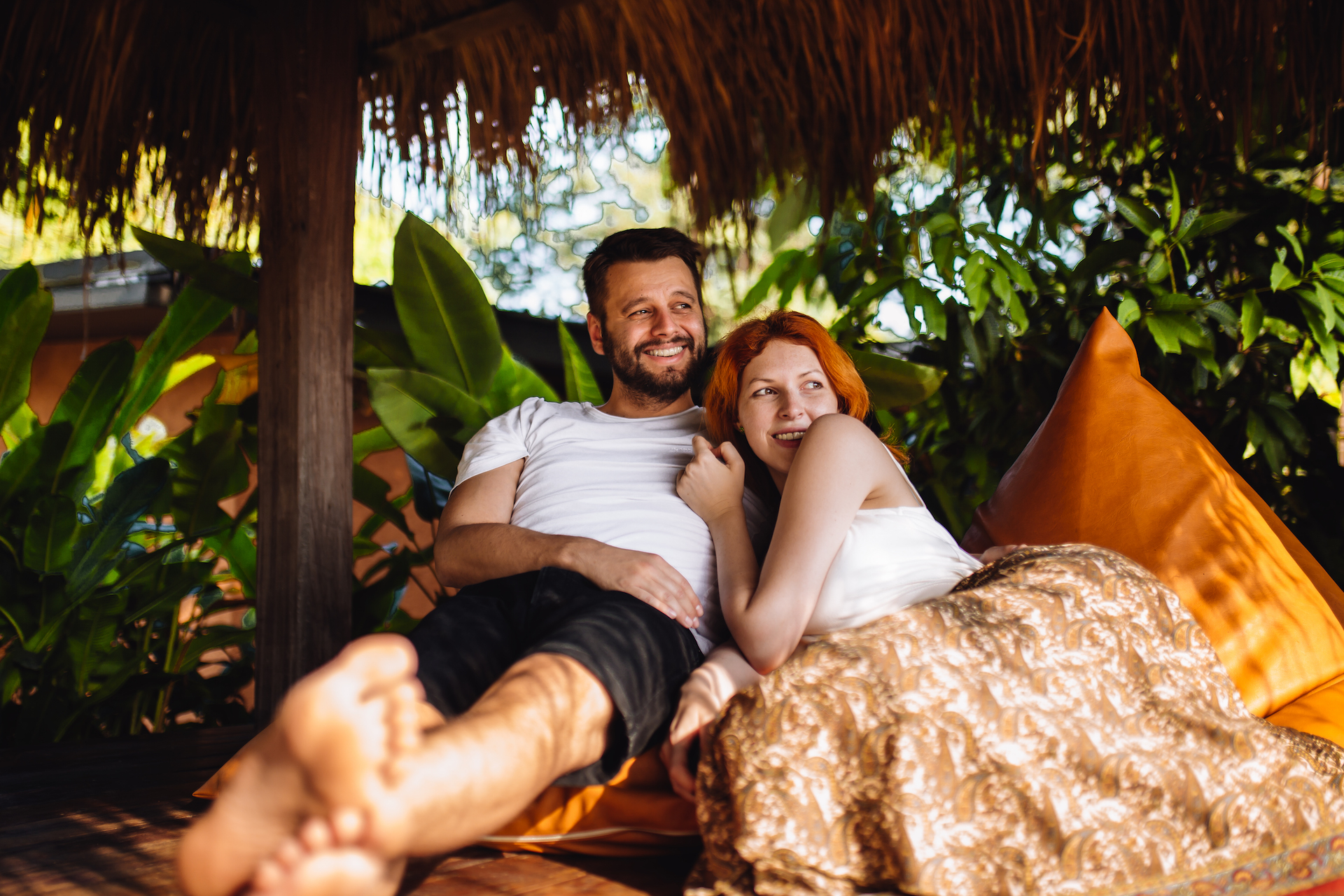 LONG NECK TRIBE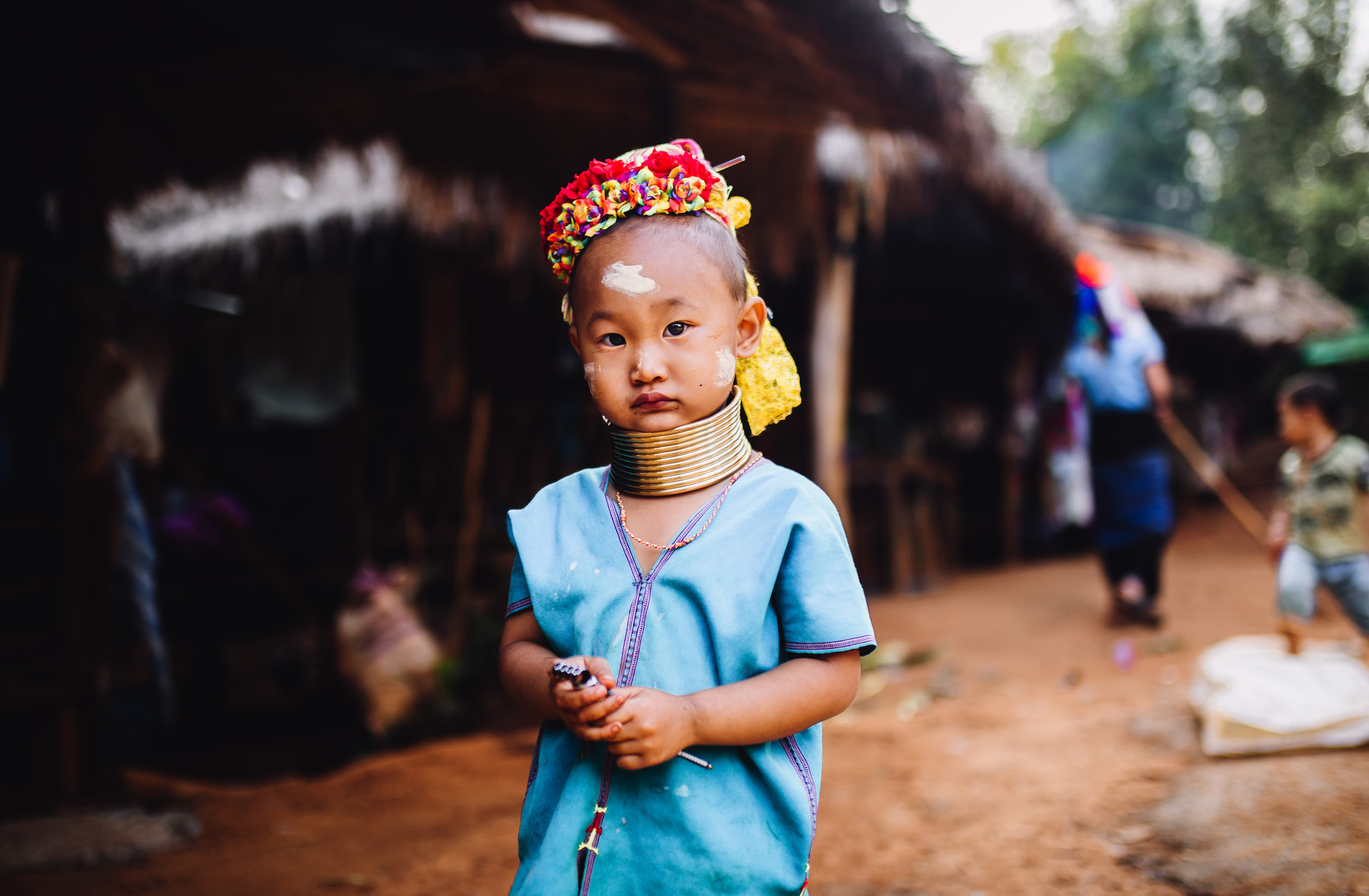 BLACK TEMPLE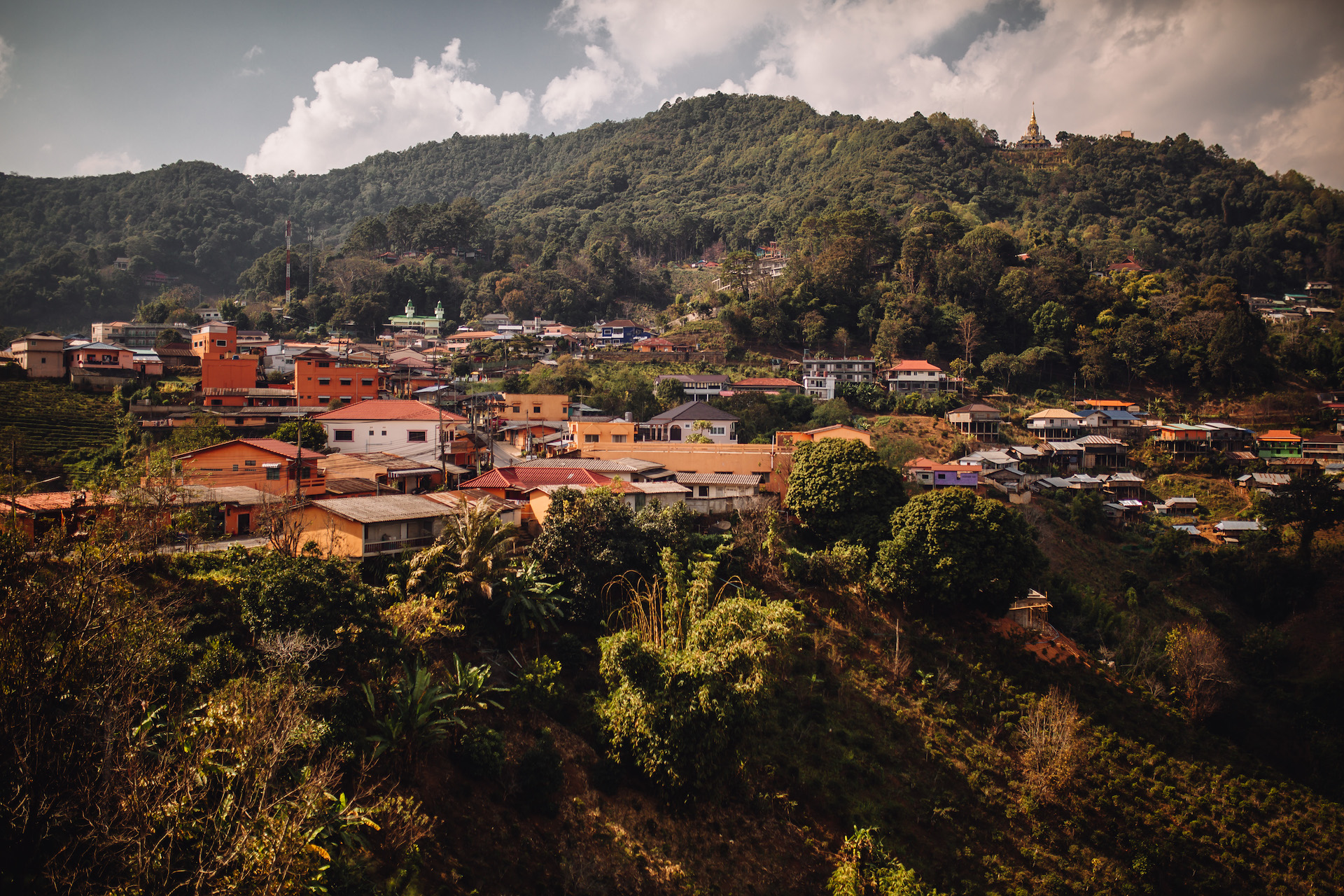 AZALEA VILLAGE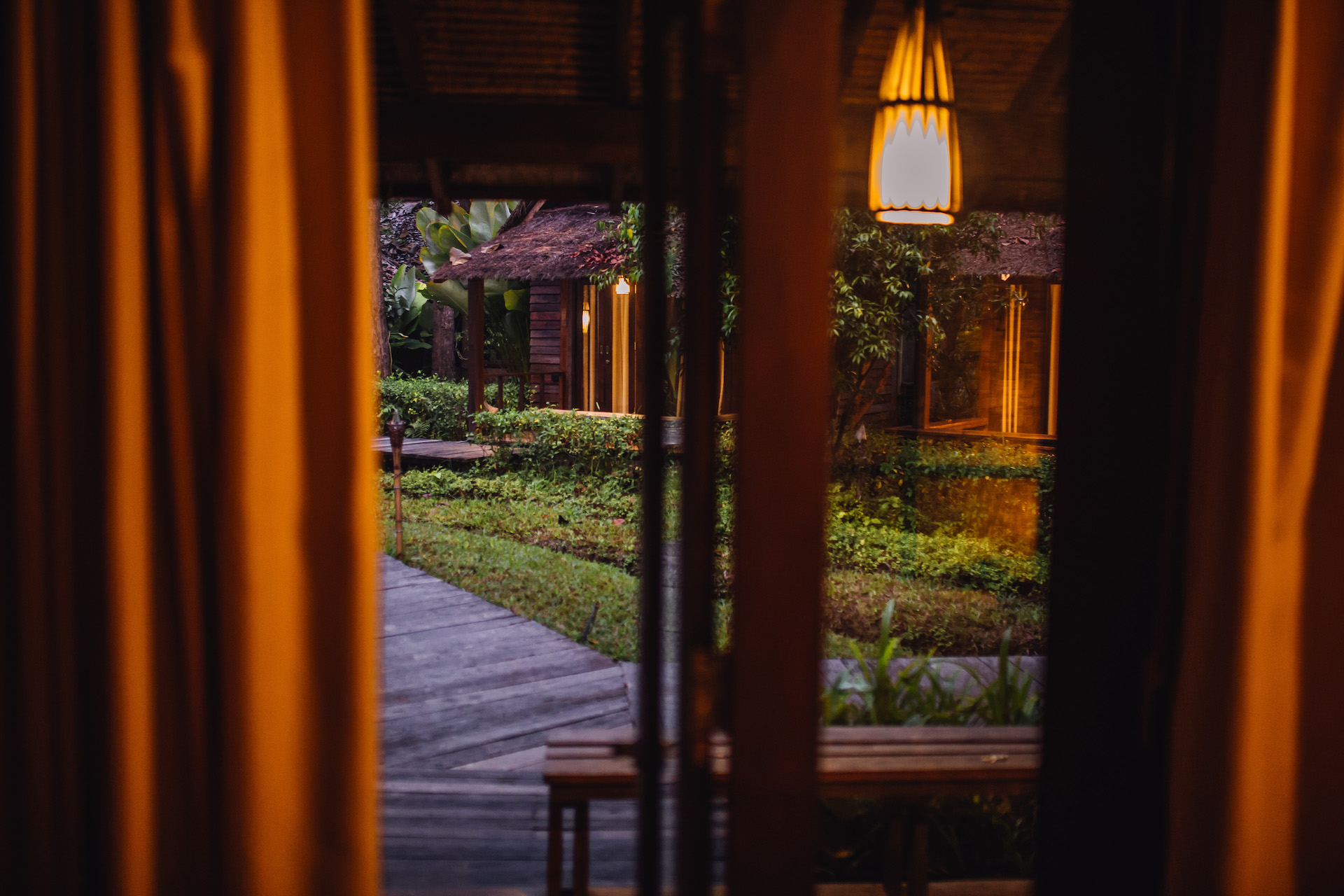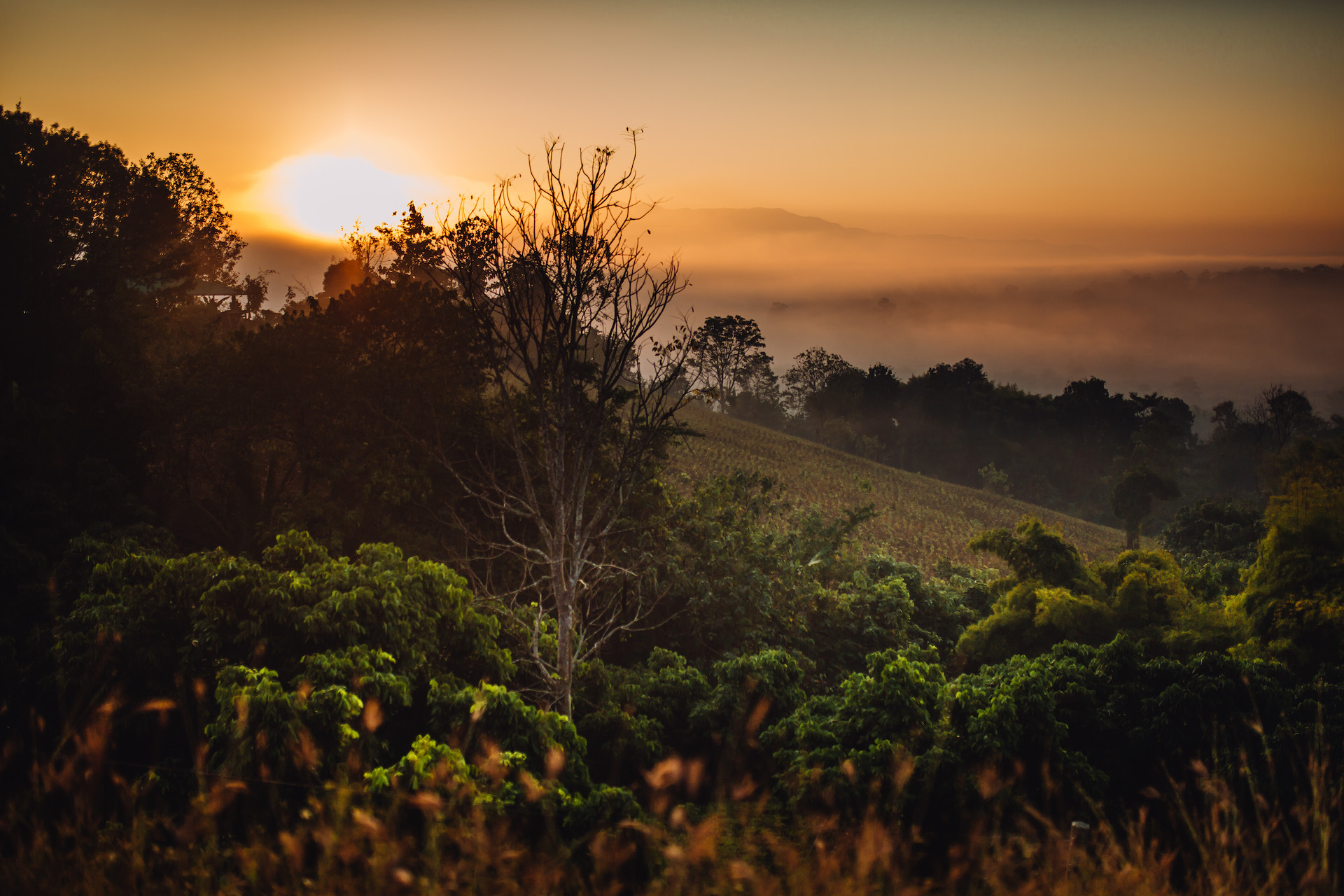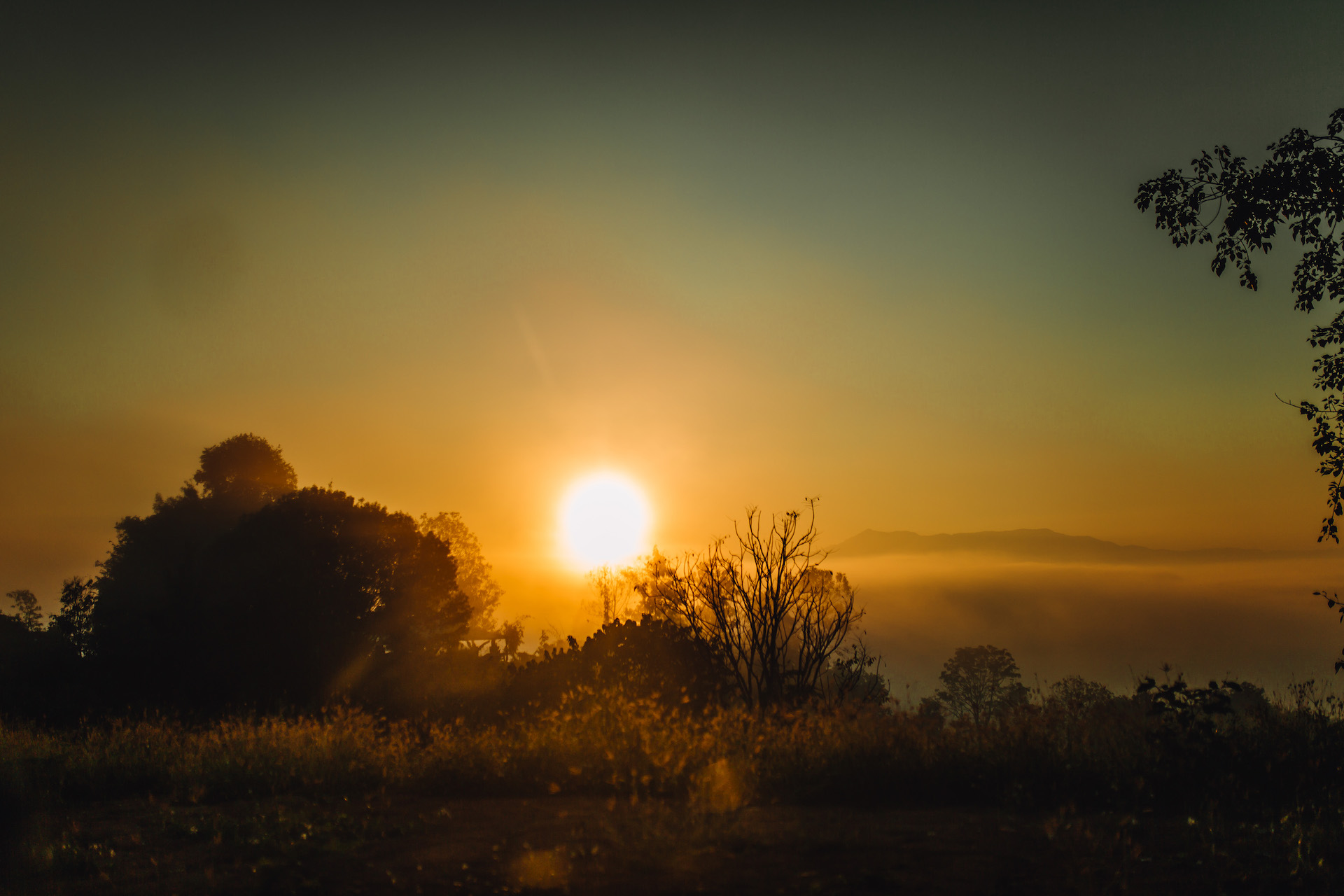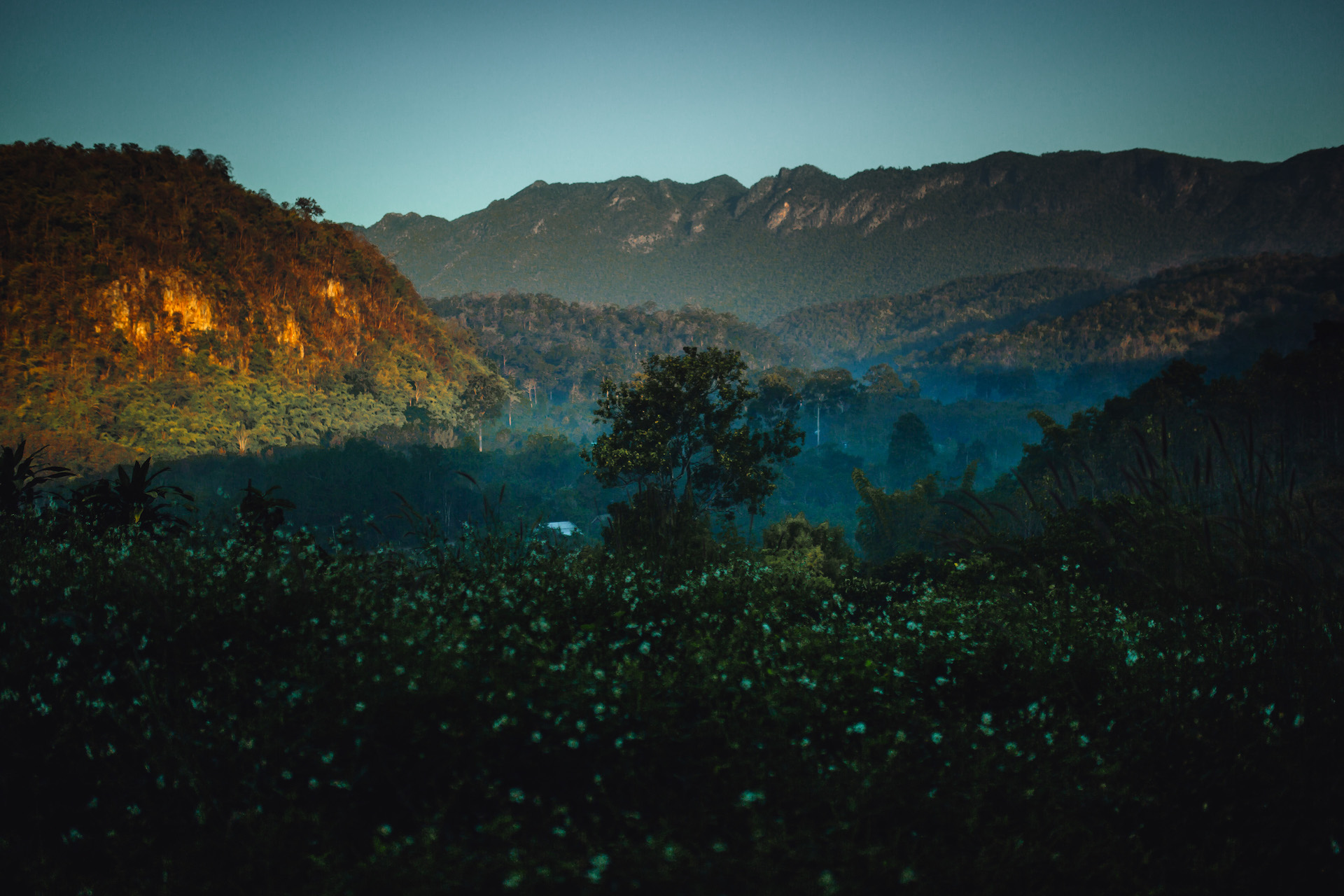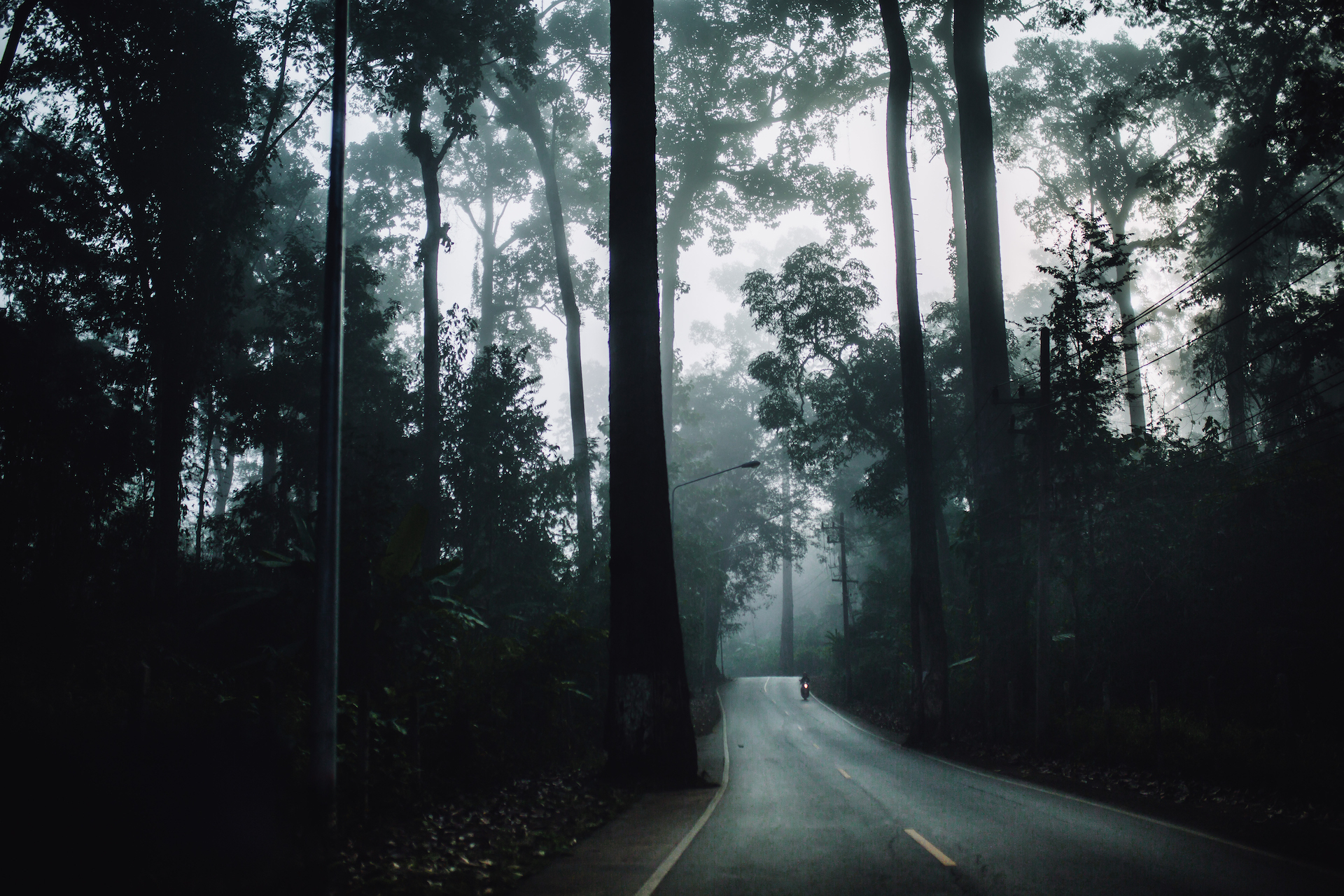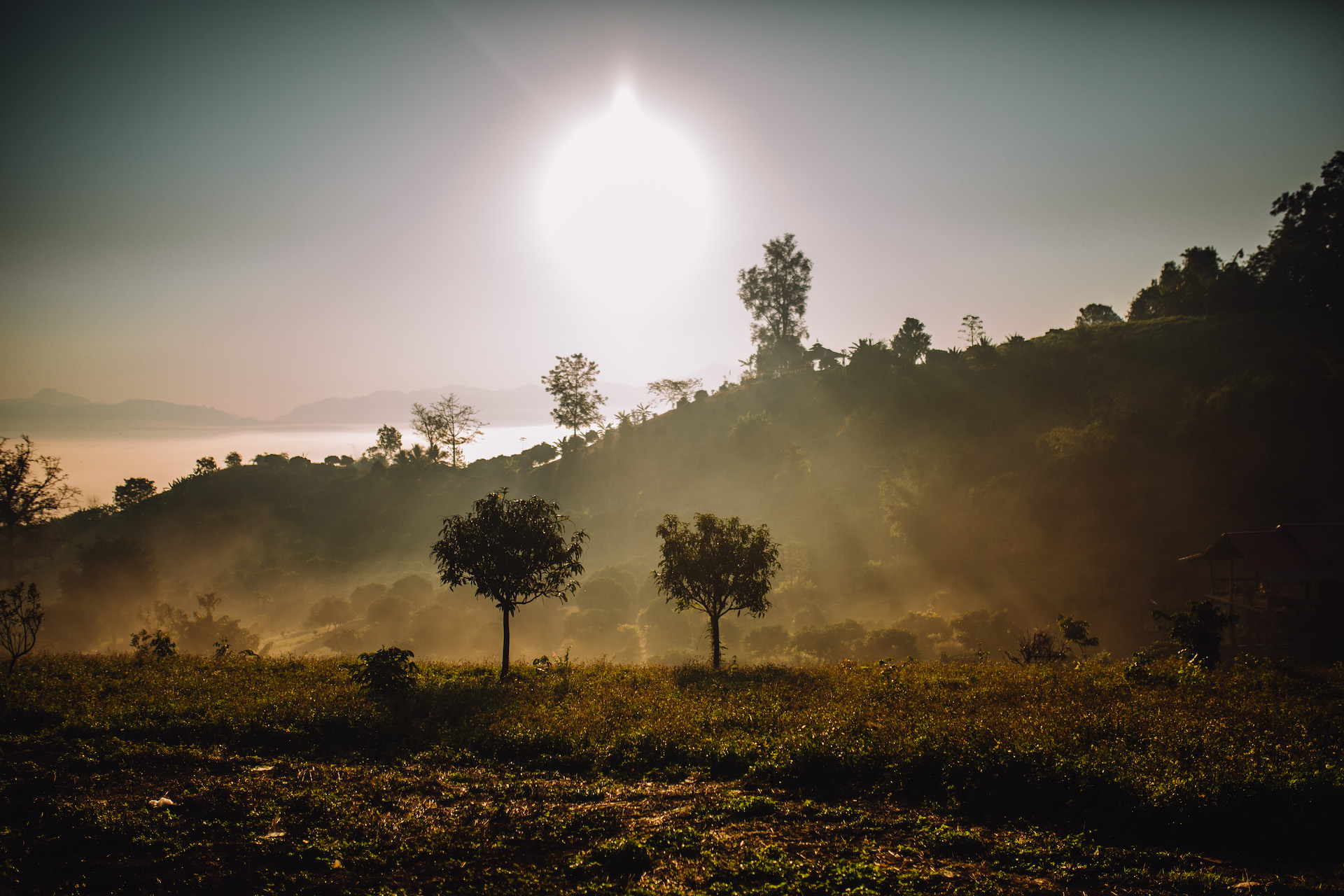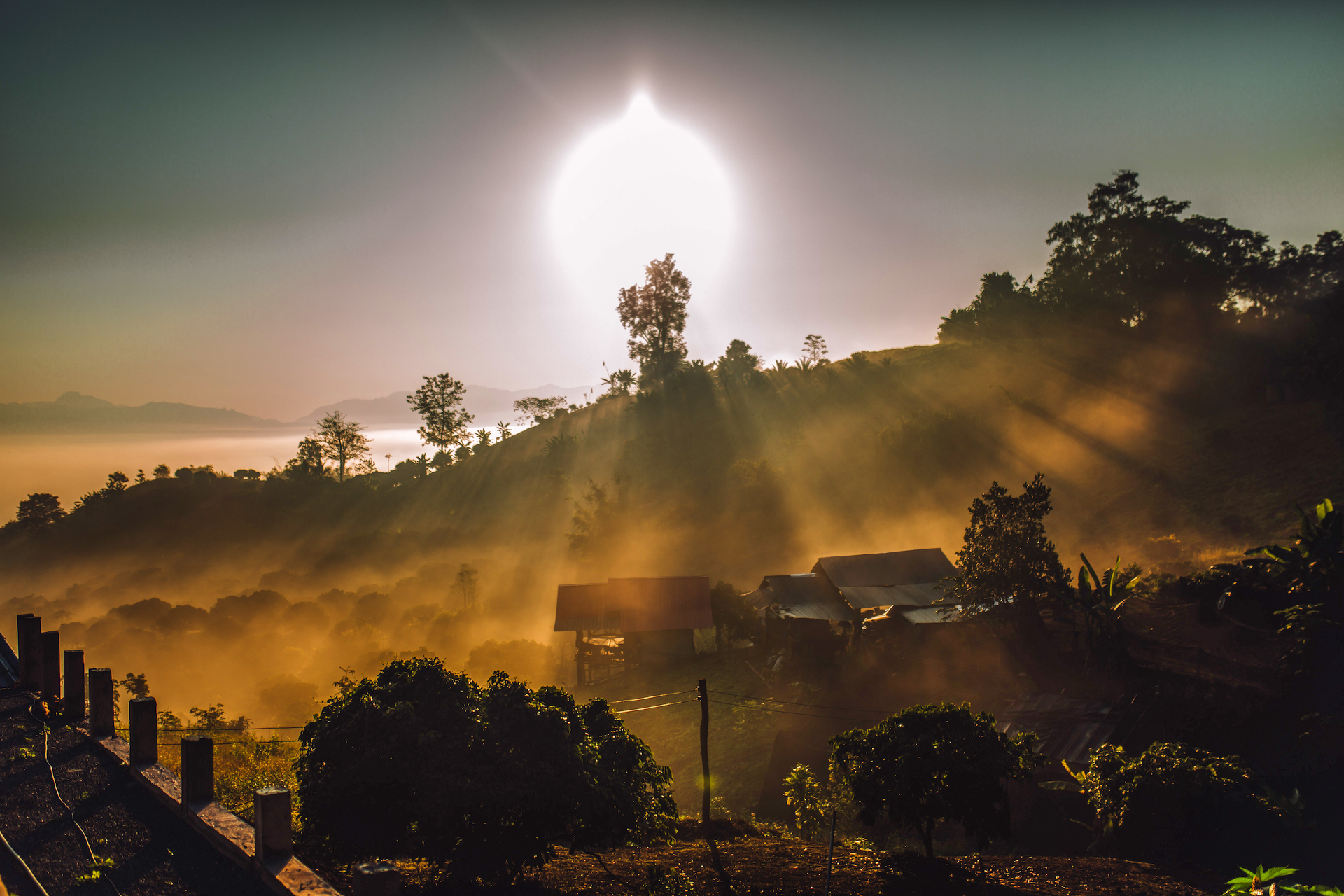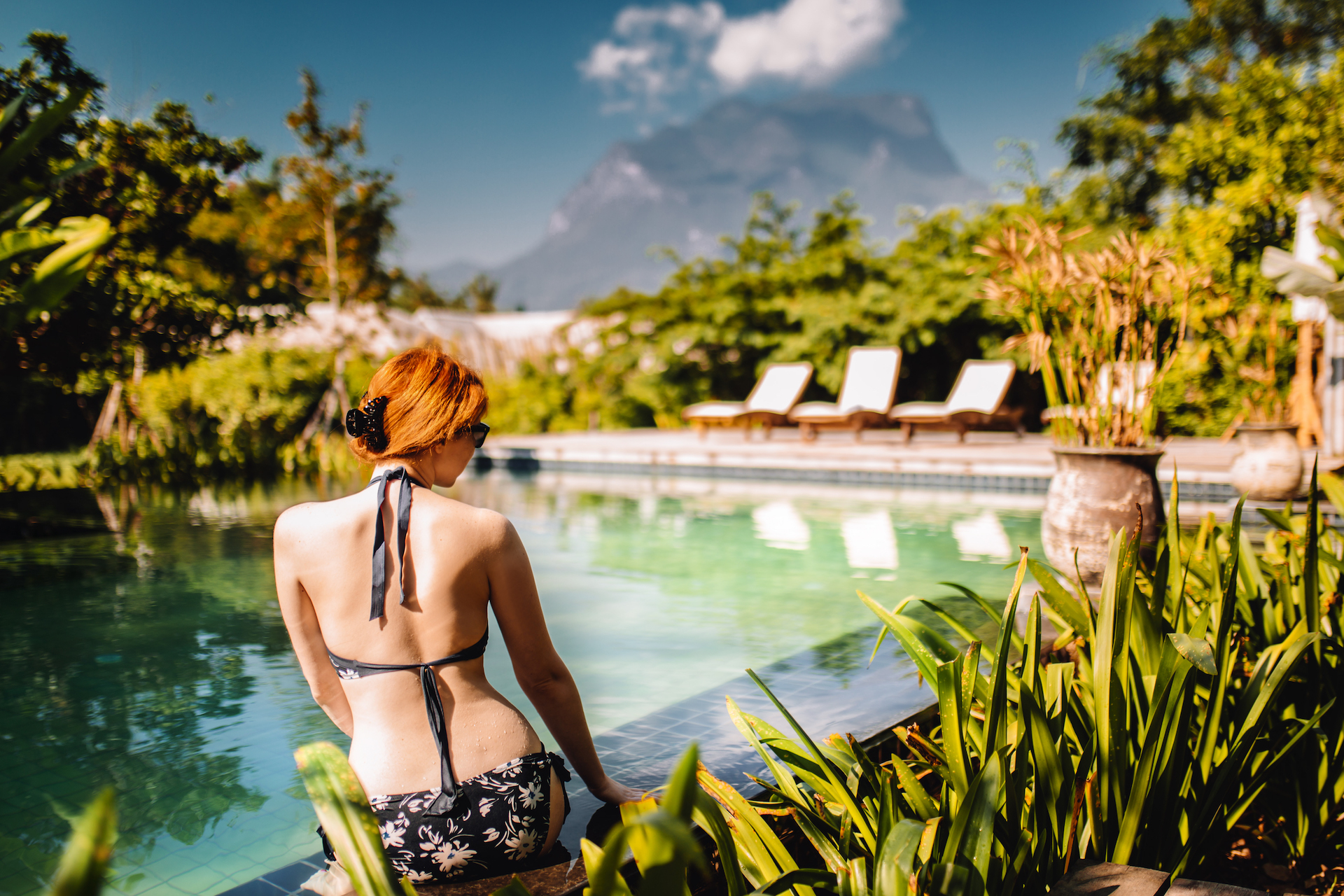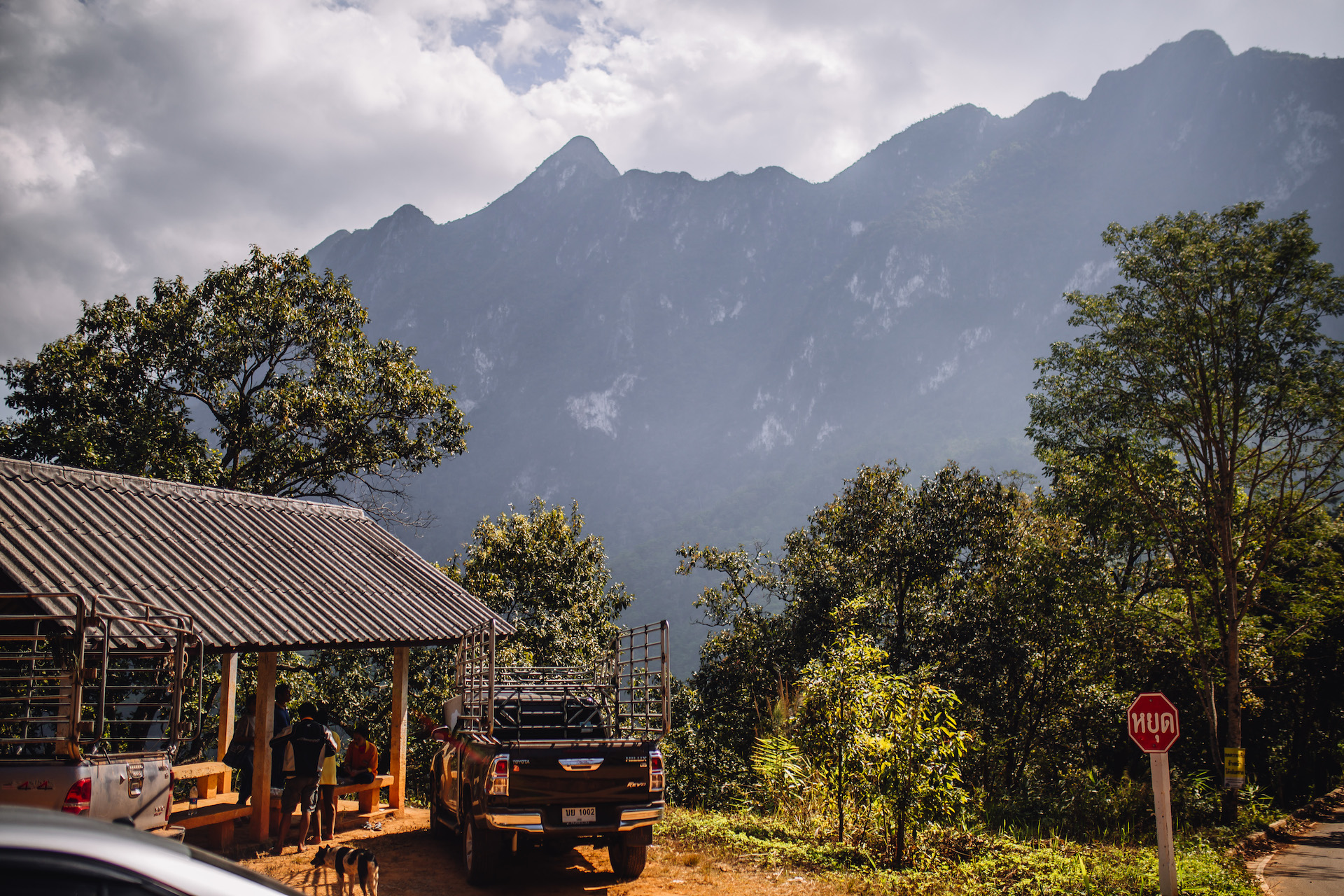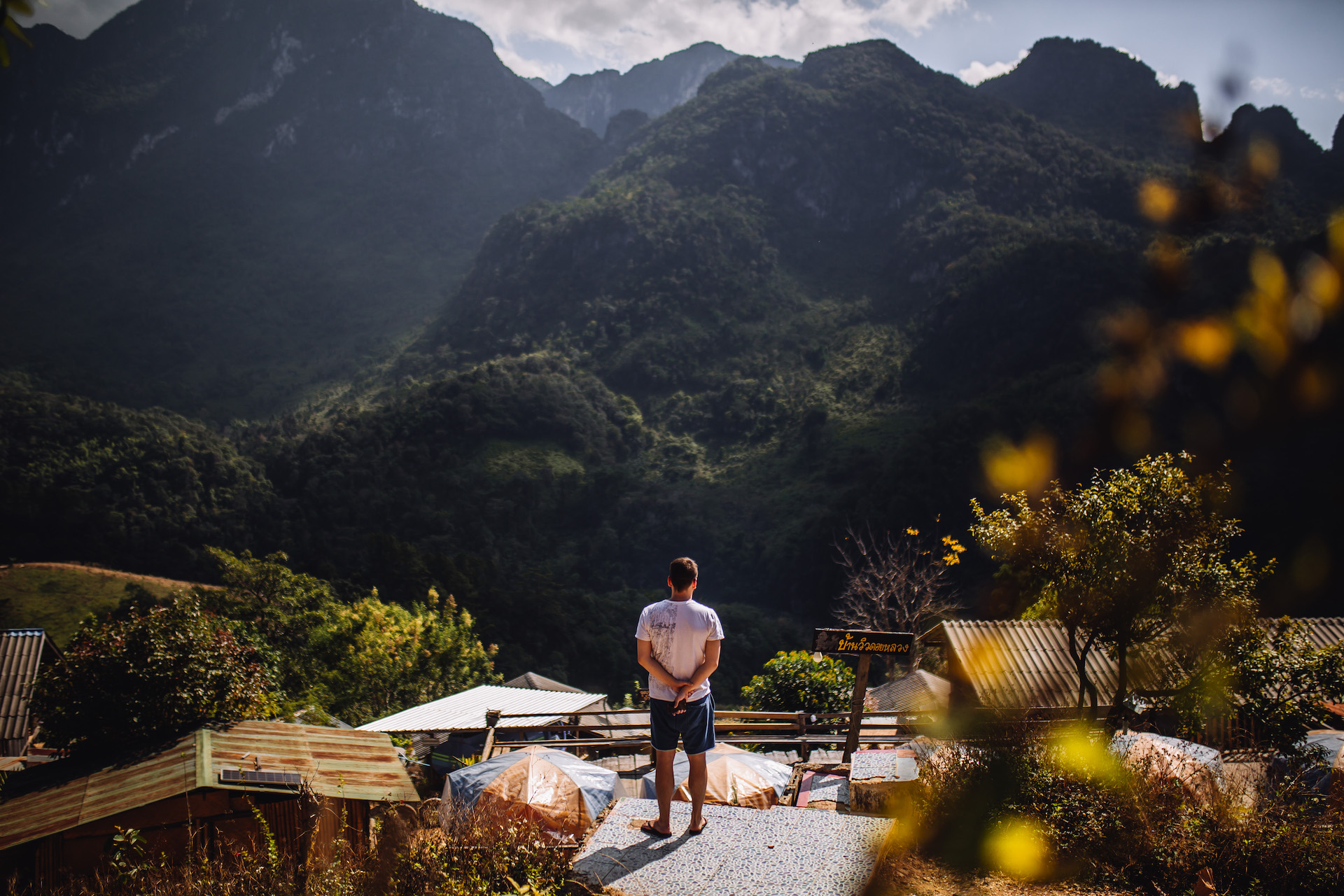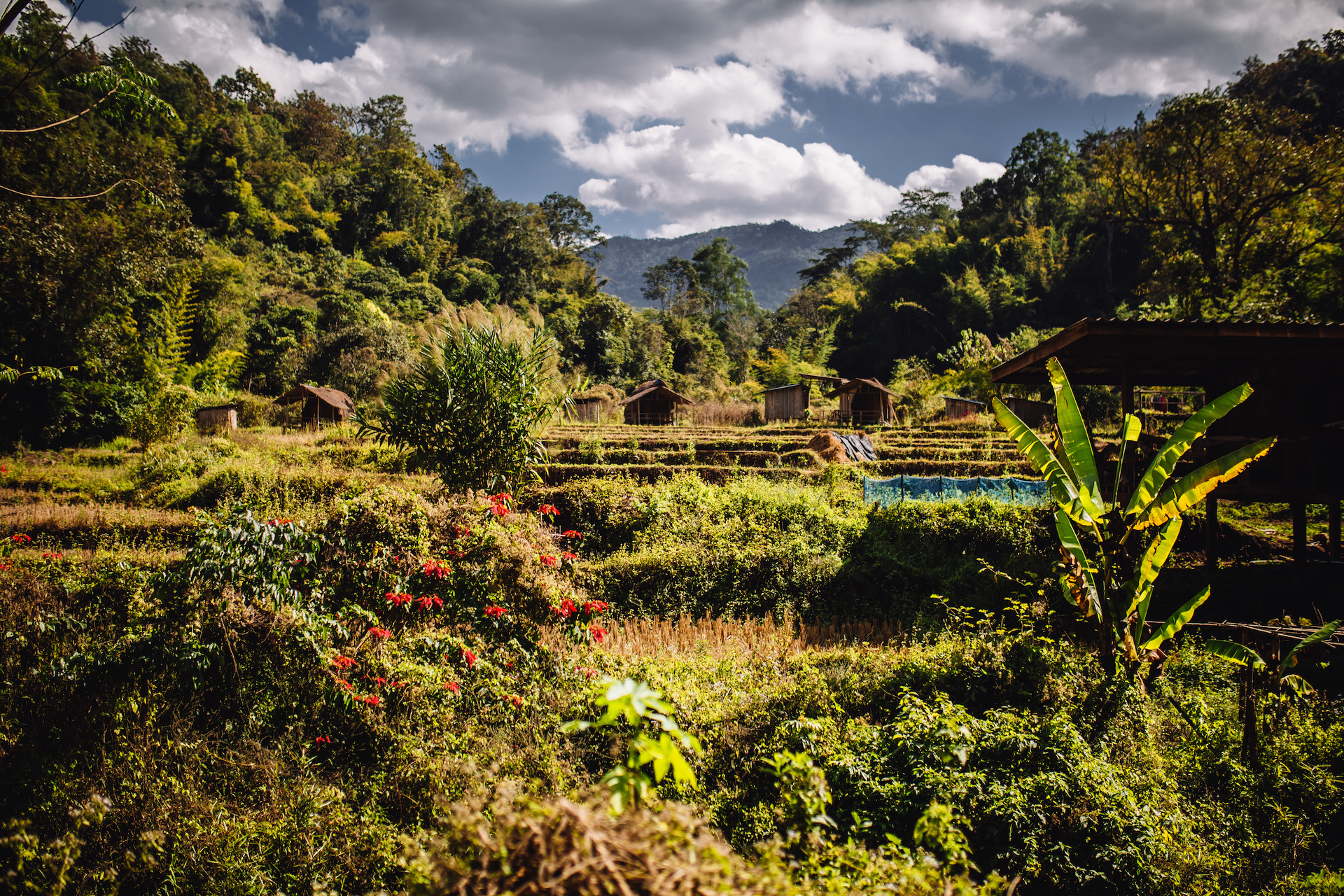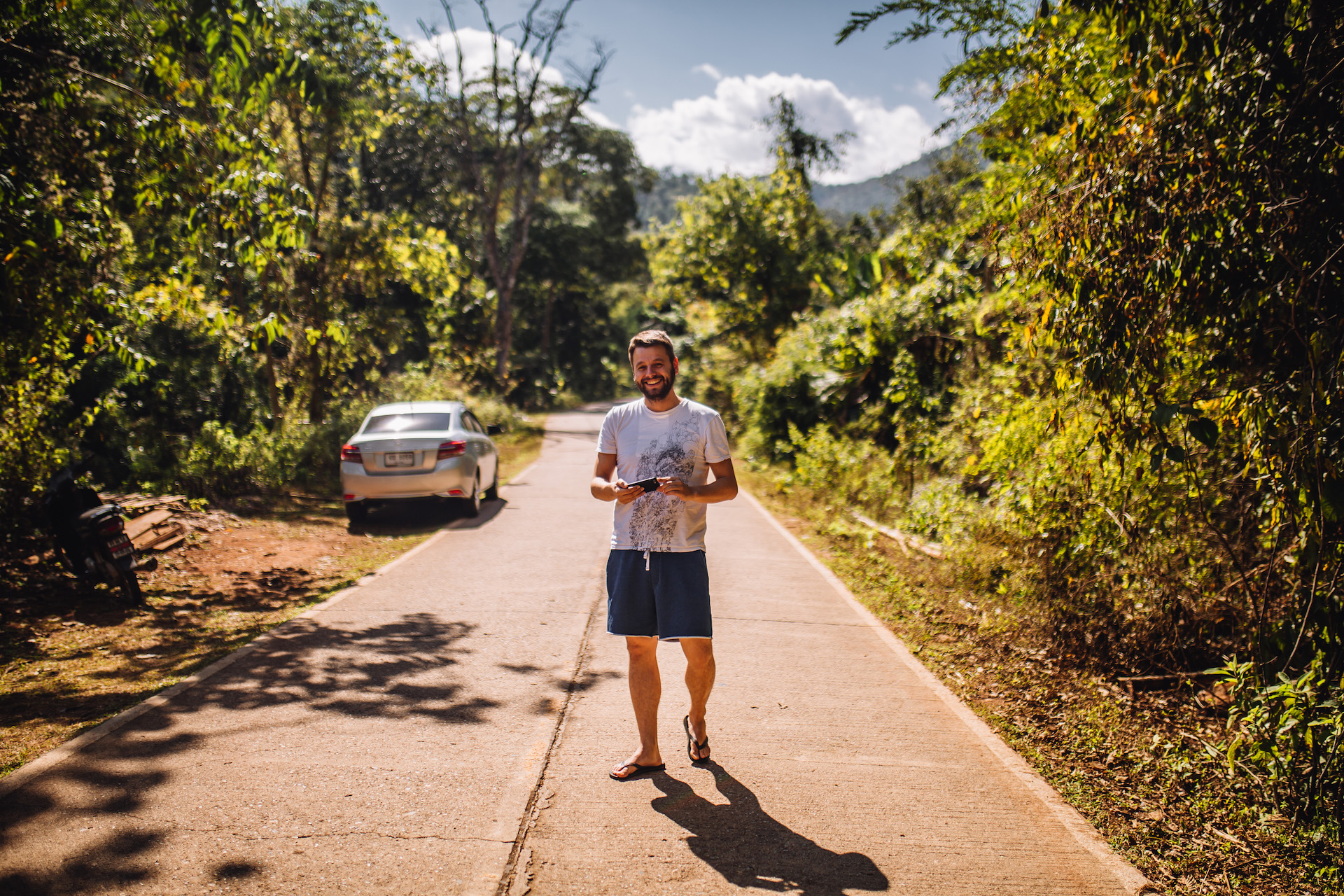 Hotel Yoma, Pai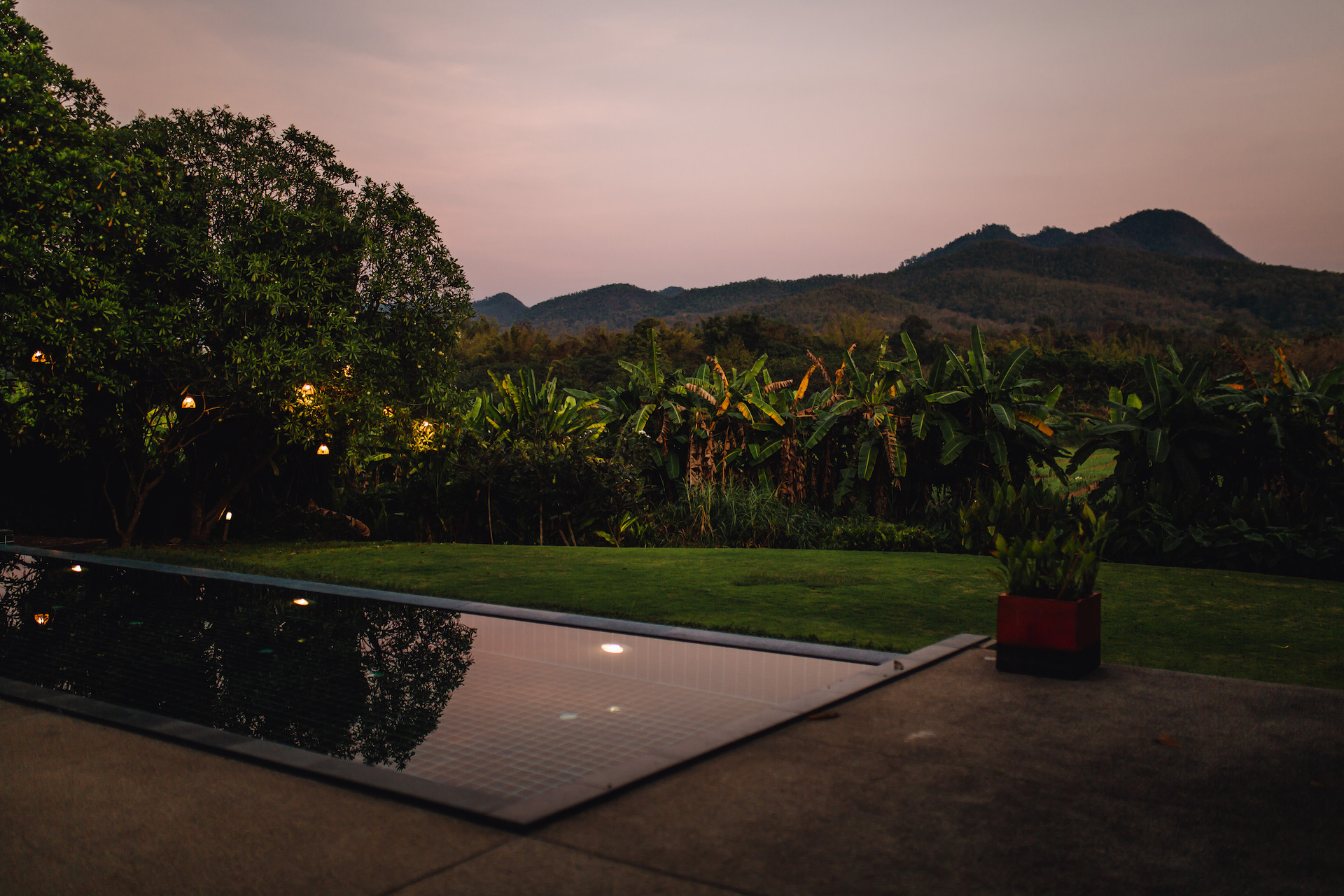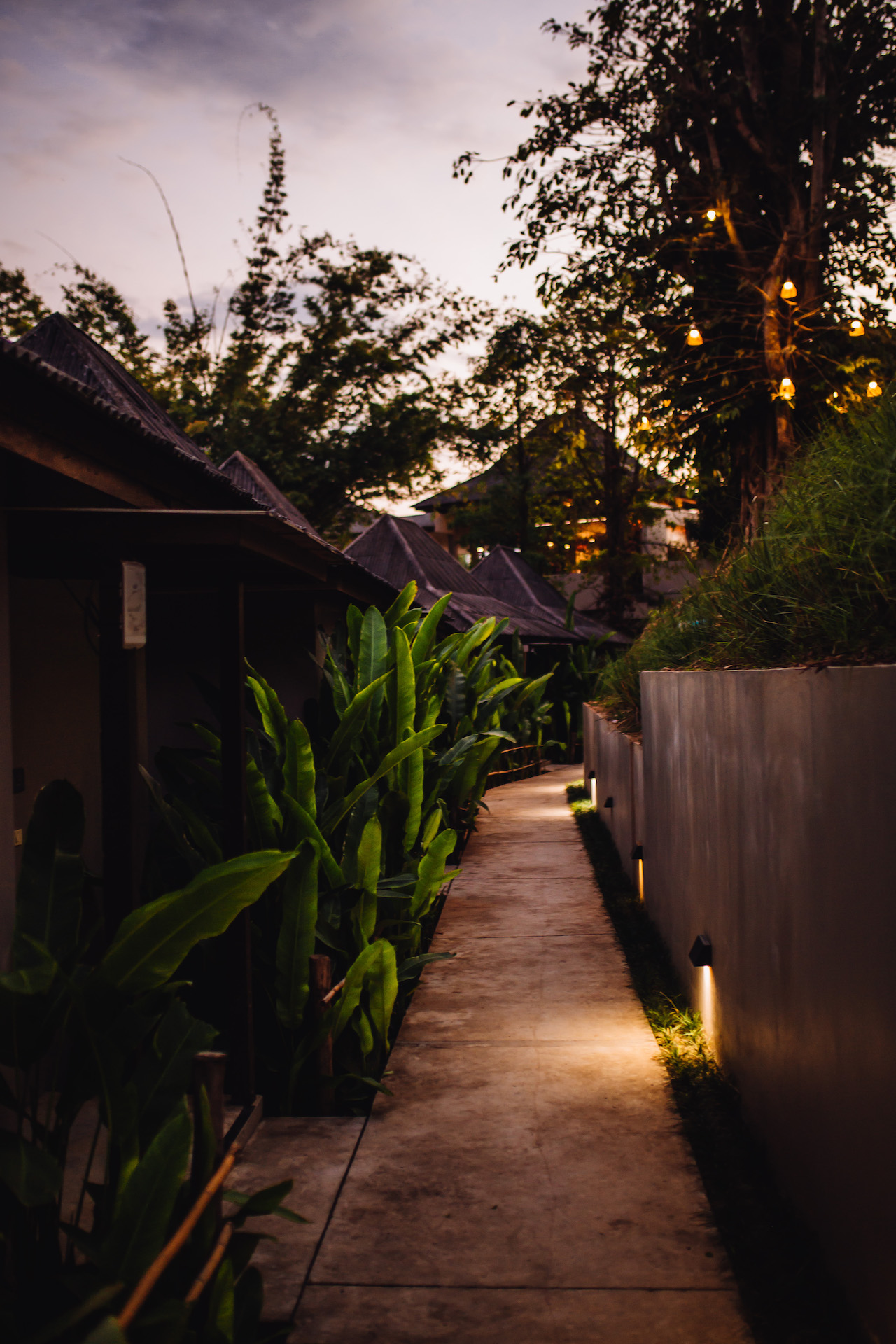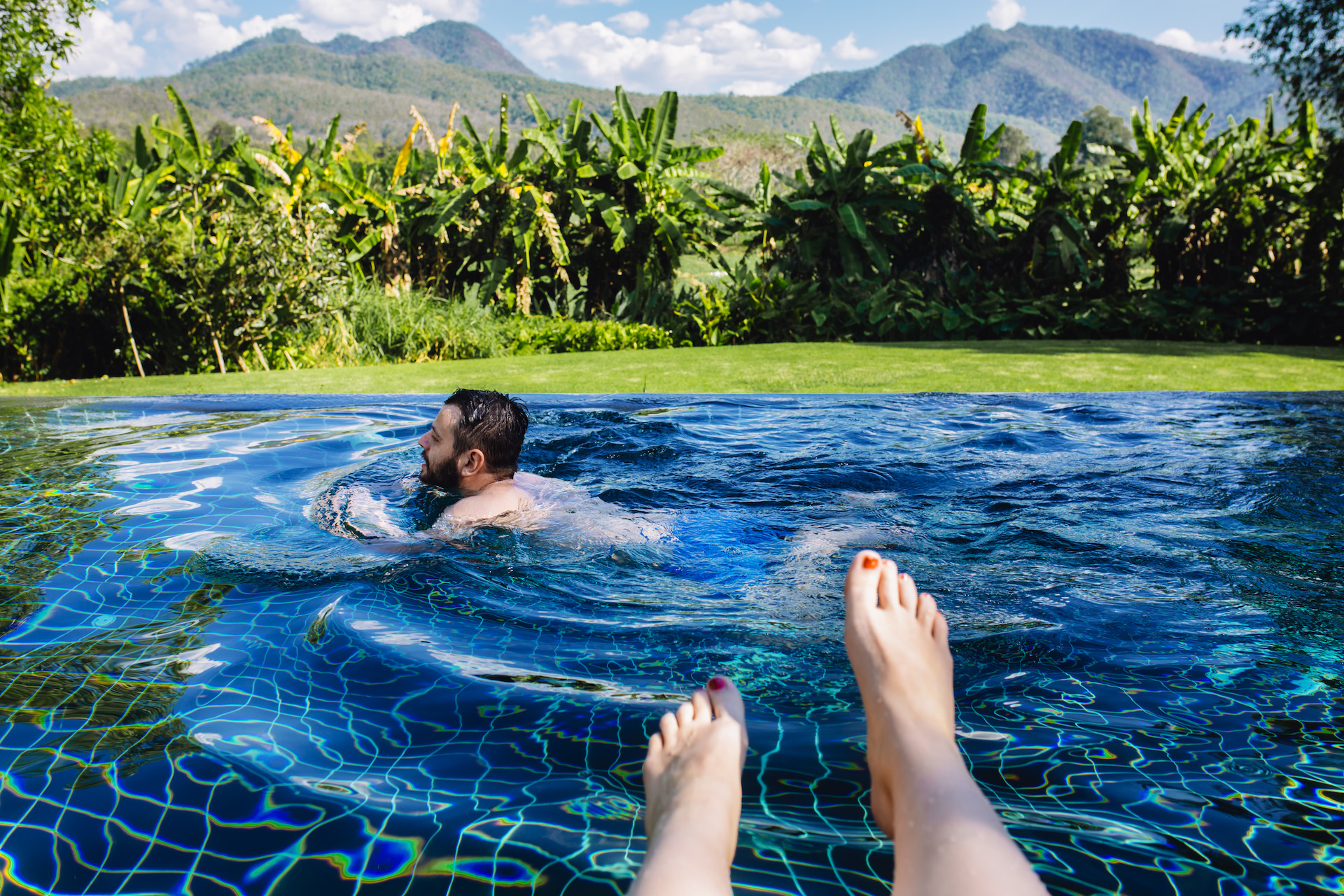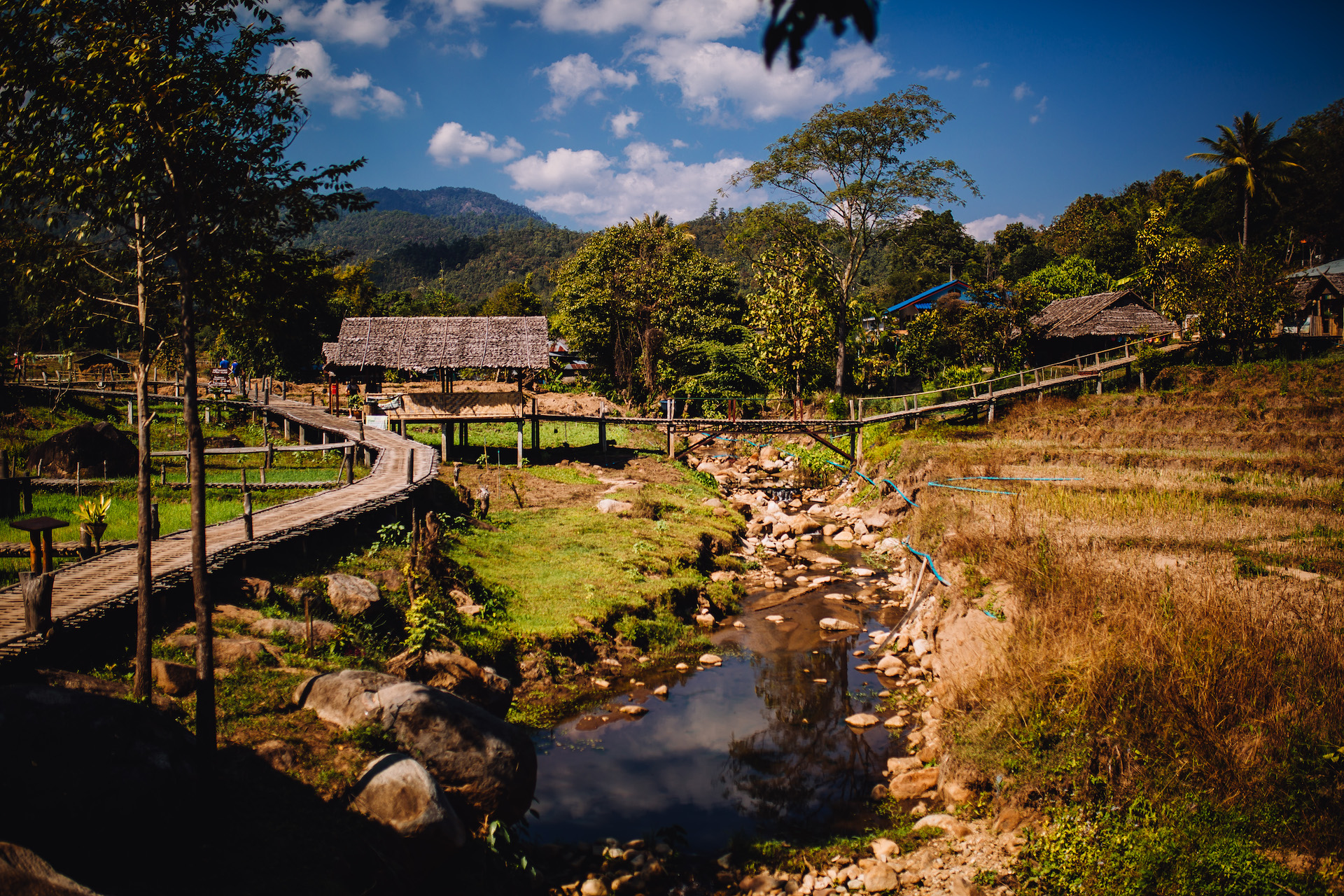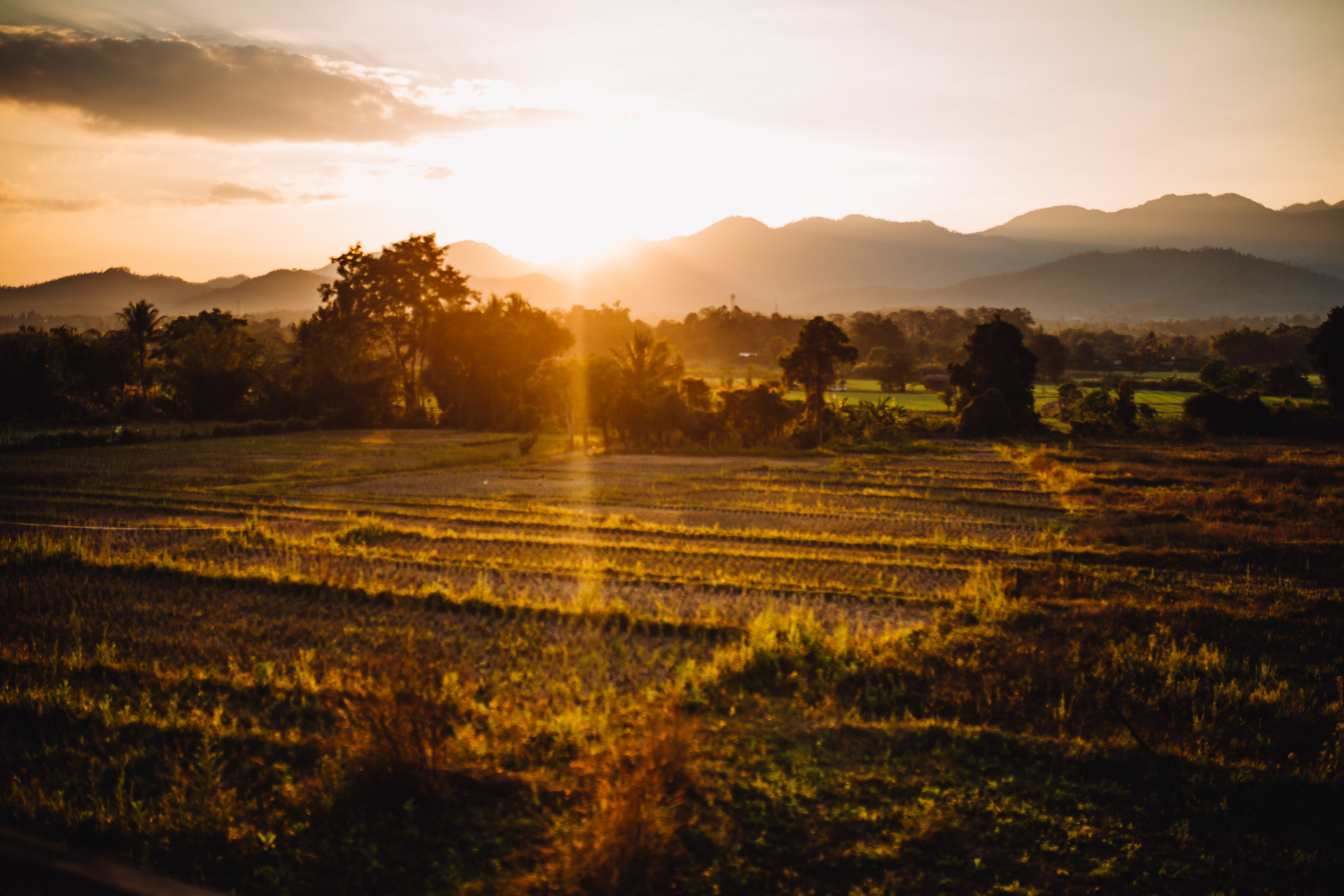 KOH CHANG